New Trailer, Poster and Image Now Available for Walt Disney Animation Studios' "Wish". Meet Asha, Star and the Nefarious King Magnifico from the Epic New Musical-Comedy—In Cinemas November 22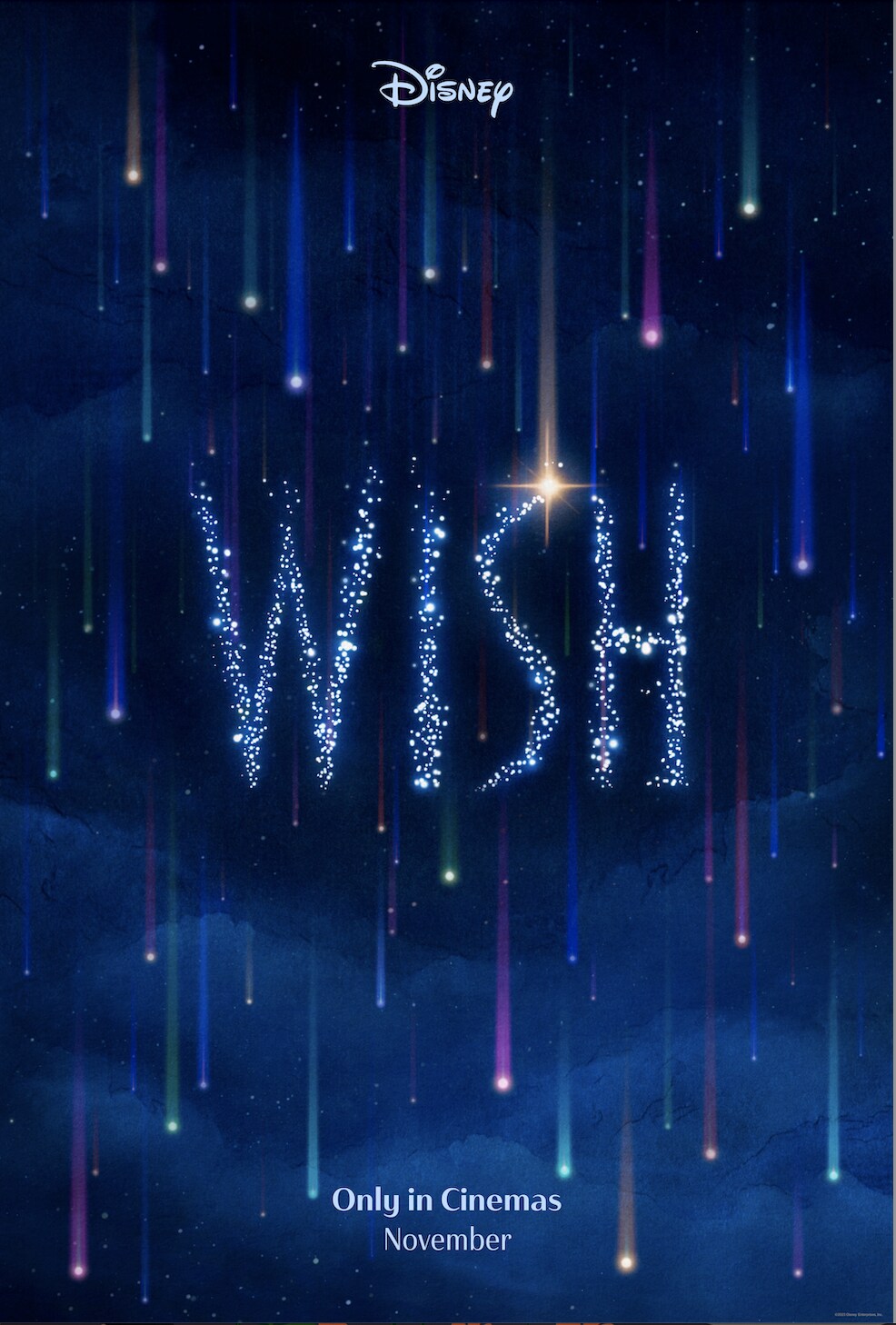 Download Poster and Image Here: https://wdsprod.box.com/s/9i1ugsw9o03nft47nycdszado27ao8wx
Download Trailer Here: https://www.youtube.com/watch?v=MqZMscfvH7s
Embed: <iframe width="560" height="315" src=https://www.youtube.com/embed/MqZMscfvH7stitle="YouTube video player" frameborder="0" allow="accelerometer; autoplay; clipboard-write; encrypted-media; gyroscope; picture-in-picture; web-share" allowfullscreen></iframe>
Check out the new trailer, plus a poster and new image for Walt Disney Animation Studios' "Wish," which opens exclusively in cinemas on Nov. 22. The trailer introduces 17-year-old Asha, the powerful King Magnifico, Asha's pet goat Valentino, and Star, a celestial ball of boundless energy that Asha's wish calls down from the sky. It also features a snippet of the song "This Wish," performed by Ariana DeBose; it's one of several new songs written by Julia Michaels and Benjamin Rice for the film.
The all-new musical-comedy welcomes audiences to Rosas, a fantastical land located off the Iberian Peninsula. "Our heroine, Asha, lives in Rosas, known as the kingdom of wishes," said director Chris Buck, who helms the film with Fawn Veerasunthorn. "People come from everywhere to give their wishes to a magical king who promises to grant their deepest desires—someday. Only he can decide which wishes will come true and when."
Added Veerasunthorn, "We have been inspired by so many iconic films over Disney Animation's 100 years, especially stories where we explore the power of someone with a wish, combined with the conviction to make that wish come true. Being able to honor that legacy with this incredible story and these amazing characters has been a joy for our entire team."
ABOUT THE MOVIE
In "Wish," Asha, a sharp-witted idealist, makes a wish so powerful that it is answered by a cosmic force—a little ball of boundless energy called Star. Together, Asha and Star confront a most formidable foe—the ruler of Rosas, King Magnifico—to save her community and prove that when the will of one courageous human connects with the magic of the stars, wondrous things can happen. Featuring the voices of Academy Award®-winning actor Ariana DeBose as Asha, Chris Pine as Magnifico, and Alan Tudyk as Asha's favorite goat, Valentino, the film is helmed by Oscar®-winning director Chris Buck ("Frozen," "Frozen 2") and Fawn Veerasunthorn ("Raya and the Last Dragon"), produced by Peter Del Vecho ("Frozen," "Frozen 2") and co-produced by Juan Pablo Reyes ("Encanto"). Jennifer Lee ("Frozen," "Frozen 2") executive produces—Lee and Allison Moore ("Night Sky," "Manhunt") are writers on the project. With original songs by Grammy®-nominated singer/songwriter Julia Michaels and Grammy-winning producer/songwriter/musician Benjamin Rice, plus score by composer Dave Metzger, "Wish" opens only in cinemas on Nov. 22, 2023.
STUDIOS
WaltDisneyStudiosUK- Facebook
Disney_UK- Twitter
DisneyStudiosUK- Instagram
DisneyUK- TikTok#WishMovie

UK PUBLICITY CONTACTS