The preview screening was held at Cineworld Leicester Square to celebrate the upcoming three-part docuseries streaming November 25, 26, and 27, 2021 exclusively on Disney+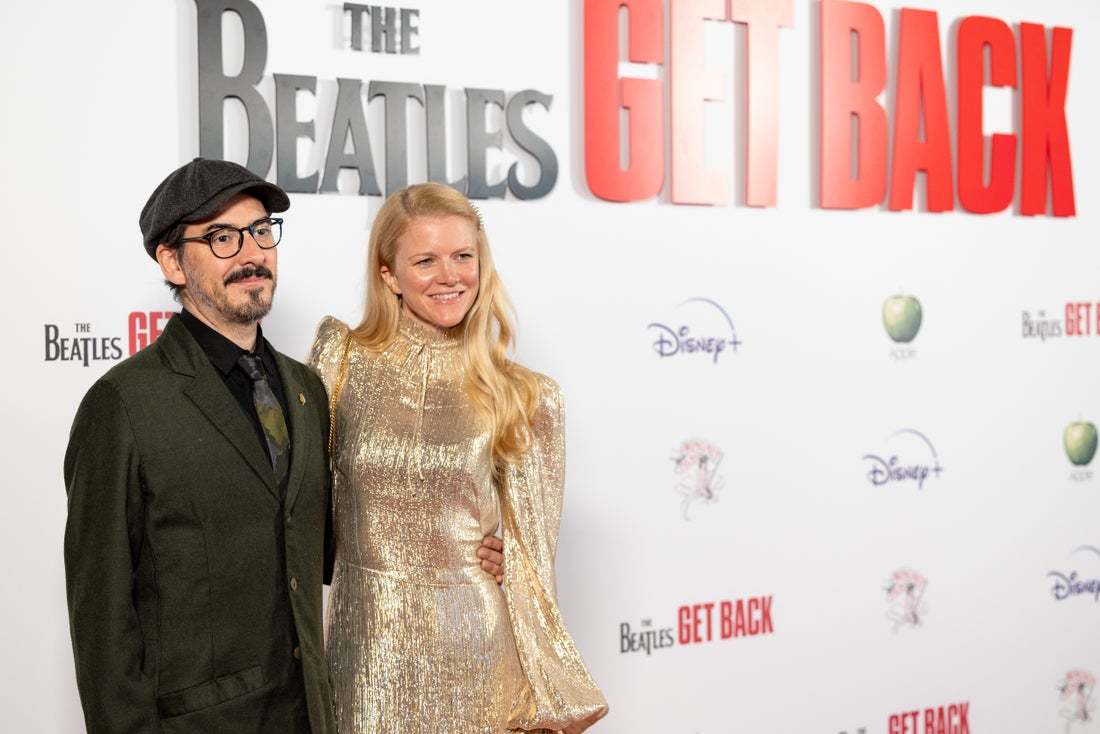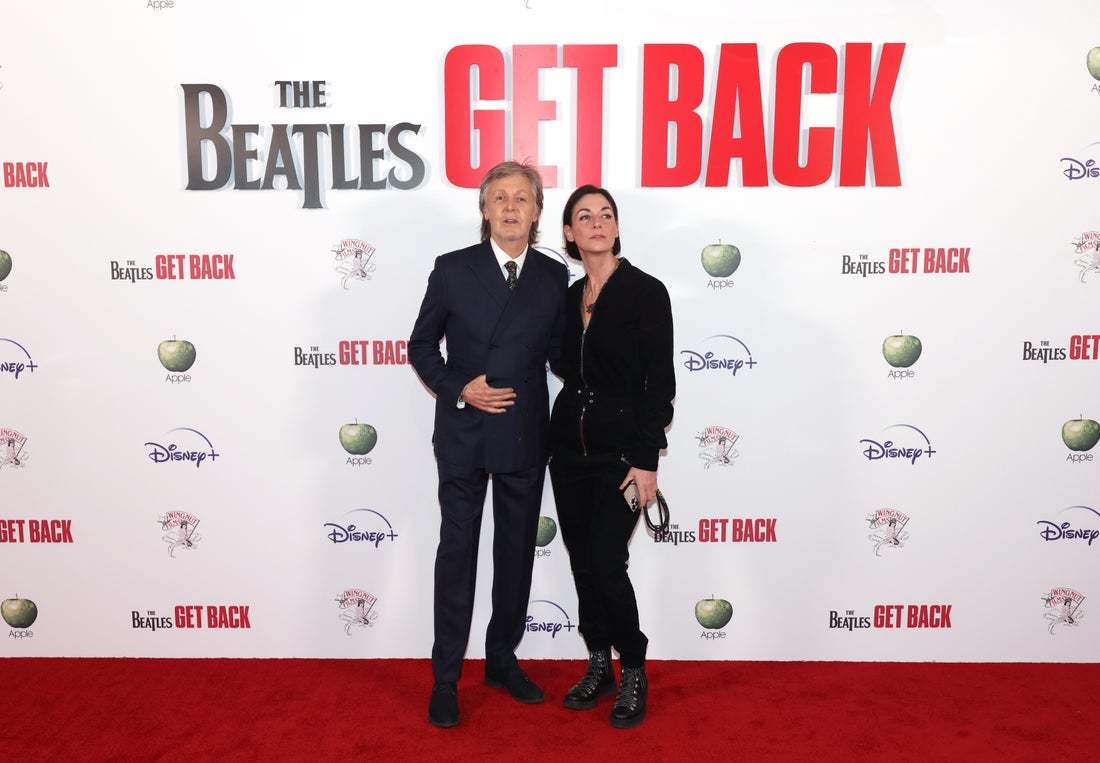 Sir Paul McCartney was joined by friends and family, including Mary McCartney, Dhani Harrison, Zak, Lee and Jay Starkey at London's Cineworld Leicester Square, for an exclusive 100 minute preview of Peter Jackson's new docuseries "The Beatles: Get Back".

Numerous music stars were in attendance to watch a special preview of the three-part docuseries, including Noel Gallagher, Diana Krall, Elvis Costello, Guy Garvey, James Bay, Gary Kemp (Spandau Ballet), Neil Tennant (Pet Shop Boys), Jamie Cook (Arctic Monkeys) and Mick Hucknall (Simply Red).
Other VIP guests at the event included Martin Freeman, Stephen Merchant, Terry Gilliam, Sanjeev Bhaskar, director Paul Greengrass and physicist Brian Cox.
"The Beatles: Get Back" is a three-part Disney+ original docuseries, directed by Peter Jackson. Made entirely from never-before-seen, restored footage, it provides the most intimate and honest glimpse into the creative process and relationship between John, Paul, George, and Ringo ever filmed.
Be sure to watch "The Beatles: Get Back" when it rolls out over three days, November 25, 26, and 27, 2021, exclusively on Disney+.
DOWNLOAD IMAGES AND FOOTAGE FROM THE EVENT HERE:
Getty Images - The Beatles: Get Back Event
ASSETS FOR THE DOCUSERIES CAN BE DOWNLOADED HERE:
Getty Images - The Beatles: Get Back
Disney's Panther - The Beatles: Get Back Trailer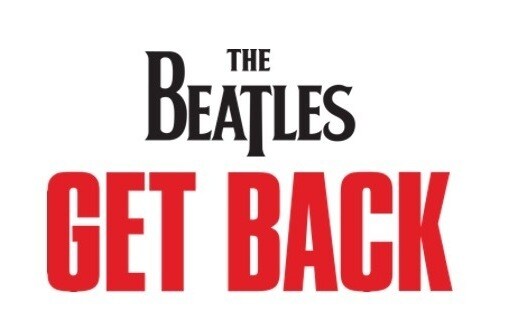 SOCIAL HANDLES:
Twitter: @thebeatles / @DisneyPlusUK / @DisneyStudiosUK
Instagram: @DisneyPlusUK / @DisneyStudiosUK
Facebook: @thebeatles / @DisneyPlusUK / @WaltDisneyStudiosUK
Hashtag: #DisneyPlus #TheBeatlesGetBack
ABOUT DISNEY+
Disney+ is the dedicated streaming home for movies and shows from Disney, Pixar, Marvel, Star Wars, and National Geographic, along with The Simpsons and much more. In select international markets, it also includes the new general entertainment content brand, Star. The flagship direct-to-consumer streaming service from The Walt Disney Company, Disney+ is part of the Disney Media & Entertainment Distribution segment. The service offers commercial-free streaming alongside an ever-growing collection of exclusive originals, including feature-length films, documentaries, live-action and animated series, and short-form content. With unprecedented access to Disney's long history of incredible film and television entertainment, Disney+ is also the exclusive streaming home for the newest releases from The Walt Disney Studios. And through Star, it offers the latest from 20th Century Studios, Disney Television Studios, FX, Searchlight Pictures, and more. For more, visit disneyplus.com, or find the Disney+ app on most mobile and connected TV devices.
MEDIA CONTACTS
Disney+ Media Relations
Paula Riera 
Walt Disney Studios UK
Lauren Sizer 
Hannah Proudlock