DIRECTED BY MIMI CAVE AND STARRING DAISY EDGAR-JONES AND SEBASTIAN STAN THE FILM WILL WORLD PREMIERE AT SUNDANCE AND STREAM EXCLUSIVELY ON DISNEY'S DIRECT-TO-CONSUMER PLATFORMS HULU, DISNEY+ AND STAR+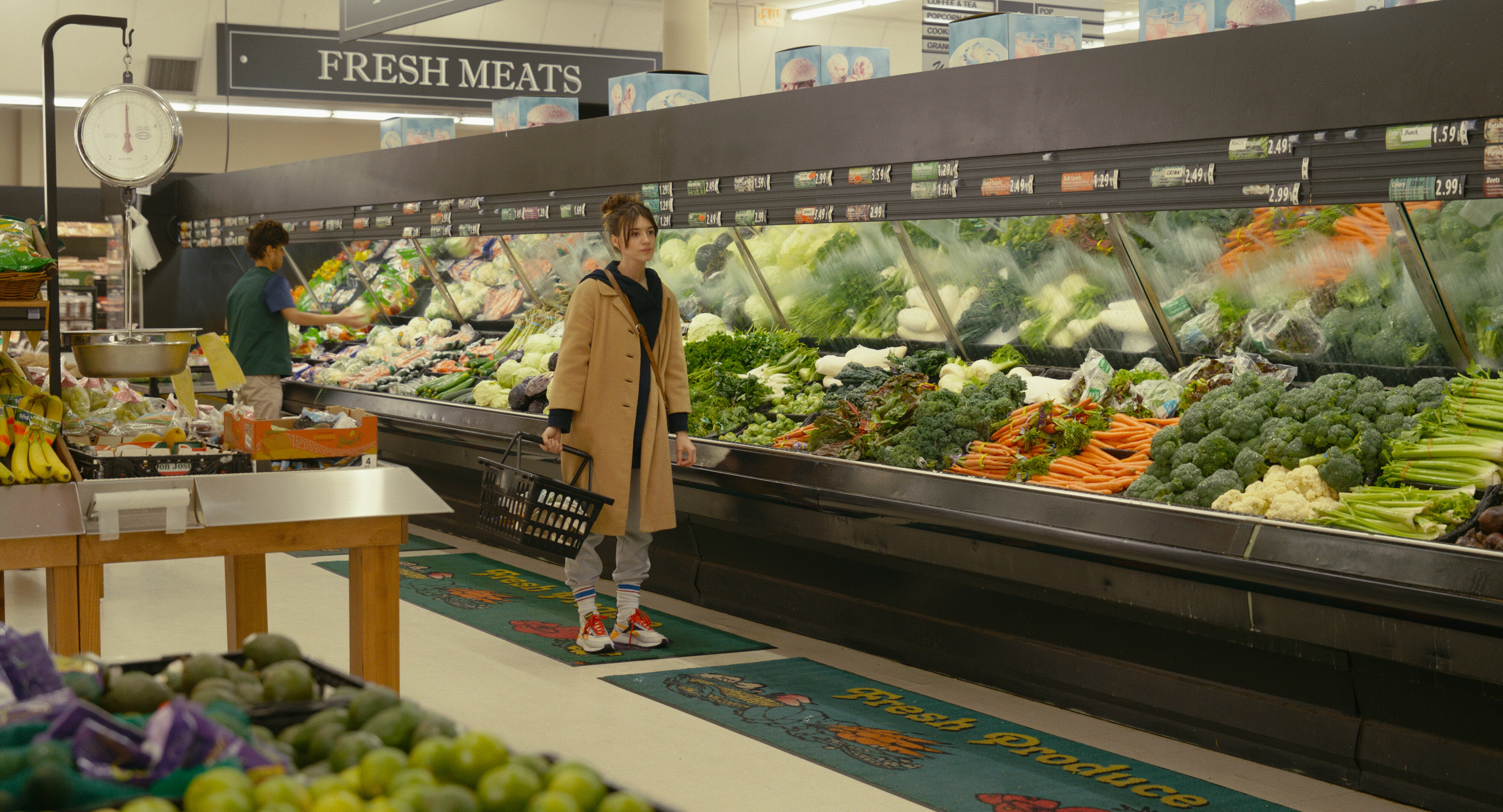 London, 13 January 2022 - Searchlight Pictures has acquired worldwide rights to Legendary Entertainment's film FRESH, directed by Mimi Cave and starring Daisy Edgar-Jones ("Normal People") and Sebastian Stan (Captain America franchise, I, Tonya), in advance of its World Premiere at the virtual Sundance Film Festival next week. Penned by Lauryn Kahn, the evocative thriller was produced by Adam McKay and Kevin Messick under their Hyperobject Industries banner, with Maeve Cullinane as co-producer. FRESH, which marks Cave's feature debut, will stream exclusively across Disney's streaming platforms as an Original film on Hulu in the U.S. on March 4th, 2022, and internationally later in the spring on Star+ in Latin America and Disney+ in all other territories.

FRESH follows Noa (Daisy Edgar-Jones), who meets the alluring Steve (Sebastian Stan) at a grocery store and – given her frustration with dating apps – takes a chance and gives him her number. After their first date, Noa is smitten and accepts Steve's invitation to a romantic weekend getaway. Only to find that her new paramour has been hiding some unusual appetites.
"FRESH upends all romance tropes and boldly comments on the precarious nature of the modern dating experience," said Searchlight Presidents Matthew Greenfield and David Greenbaum. "Mimi Cave has brilliantly brought Lauryn Kahn's razor sharp script to the screen, and gives audiences something they will savor from beginning to end."
"FRESH is a wildly allegorical story, yet the film carries strings of truth throughout that I hope resonate for different audiences," added director Mimi Cave. "I'm so pleased to be working with the Searchlight team to bring our film to the world and can't wait for people to see the brilliant performances Daisy and Sebastian give."
Jojo T. Gibbs ("Twenties"), Charlotte Le Bon (Anthropoid, The Hundred-Foot Journey), Andrea Bang (Luce), and Dayo Okeniyi (Runner Runner, The Spectacular Now) round out the cast. The expert crafts team includes cinematographer Pawel Pogorzelski (Hereditary, Midsommar), editor Martin Pensa (Wild, Dallas Buyers Club), production designer Jennifer Morden (Riot Girls), and composer Alex Somers (Honey Boy, Captain Fantastic).
Ben Wilkinson, VP Business Affairs negotiated the deal for Searchlight Pictures with Michael Ross for Legendary Entertainment.
# # #
About Searchlight Pictures
Searchlight Pictures is a global specialty film company that develops, produces, finances and acquires motion pictures for both worldwide theatrical and streaming releases. It has its own marketing and distribution operations, and is part of The Walt Disney Studios, a division of The Walt Disney Company. Founded in 1994 as Fox Searchlight Pictures, the company's titles have grossed over $5 billion worldwide, amassing 43 Academy Awards including five Best Picture winners since 2009: Slumdog Millionaire, 12 Years a Slave, Birdman, The Shape of Water, and Nomadland; 49 BAFTA Awards, and 28 Golden Globe Awards. Searchlight recently released Guillermo del Toro's Nightmare Alley, Wes Anderson's The French Dispatch, Scott Cooper's Antlers, Michael Showalter's The Eyes of Tammy Faye, as well as Ahmir "Questlove" Thompson's award-winning documentary feature Summer Of Soul (…Or, When The Revolution Could Not Be Televised) with Hulu and in partnership with Disney's Onyx Collective. Upcoming releases include the Hulu Original Limited Series "The Dropout" from Michael Showalter, Tom George's See How They Run, and Taika Waititi's Next Goal Wins. The company includes Searchlight Television, which develops and produces series for streaming, network, and cable partners. 
About Hyperobject Industries
Hyperobject Industries is a multi-platform production company from Academy-Award winning writer-director-producer Adam McKay. The company's name is a shout-out to environmental philosopher Timothy Morton's use of the term 'hyperobject' and his belief that humankind needs to re-evaluate its relationship with nature as a whole. The Hyperobject Industries team includes McKay's long-time producer Kevin Messick and producers Betsy Koch, Todd Schulman and Maeve Cullinane. Hyperobject Industries' focus is wide ranging from comedies, dramas, horror, documentaries and documentary-series as well as politically charged and challenging subjects with which McKay has become synonymous. Hyperobject Industries develops original podcasts, including Death at the Wing and Broken: Seeking Justice with Sony Music Entertainment's Three Uncanny Four Productions. McKay also serves as an executive producer on HBO's Painting with John and HBO documentaries Q: Into the Storm and 537 VOTES. McKay's latest film is the Netflix comedy Don't Look Up, which tells the story of two low-level astronomers who must go on a giant media tour to warn mankind of an approaching comet that will destroy Earth. As of January 11, 2022, Don't Look Up is the streamer's second most successful movie of all time with 321,520,000 total viewing hours since it debuted online on December 24, 2021. The cast includes Jennifer Lawrence, Leonardo DiCaprio, Rob Morgan, Meryl Streep and Tyler Perry amongst others. McKay's upcoming films projects include The Menu starring Anya-Taylor Joy, Nicholas Hoult and Ralph Fiennes for Searchlight Pictures; FRESH starring Daisy Edgar-Jones and Sebastien Stan from director Mimi Cave with a screenplay from Lauryn Kahn; and Bad Blood for Apple that will tell the story of Theranos' Elizabeth Holmes with Jennifer Lawrence starring.
Television projects include the previously announced HBO drama series Winning Time: The Rise of the Lakers Dynasty and HBO late night series Game Theory with Bomani Jones, as well as a limited series based on Miami Herald investigative reporter Julie K. Brown's book about Jeffrey Epstein. McKay and Bong Joon Ho are partnering on an HBO limited series inspired by Bong Joon Ho's Academy Award Best Picture Parasite. McKay and Messick continue to serve as Executive Producers on HBO's critically acclaimed and Emmy-winning series Succession.
About  Disney+
Disney+ is the dedicated streaming home for movies and shows from Disney, Pixar, Marvel, Star Wars, and National Geographic, along with The Simpsons and much more. In select international markets, it also includes the new general entertainment content brand, Star. The flagship direct-to-consumer streaming service from The Walt Disney Company, Disney+ is part of the Disney Media & Entertainment Distribution segment. The service offers commercial-free streaming alongside an ever-growing collection of exclusive originals, including feature-length films, documentaries, live-action and animated series, and short-form content. With unprecedented access to Disney's long history of incredible film and television entertainment, Disney+ is also the exclusive streaming home for the newest releases from The Walt Disney Studios. And through Star, it offers the latest from 20th Century Studios, Disney Television Studios, FX, Searchlight Pictures, and more. For more, visit disneyplus.com, or find the Disney+ app on most mobile and connected TV devices.
Searchlight Pictures
Victoria Cox
Anna Gibbs
Disney+
Amy Holland