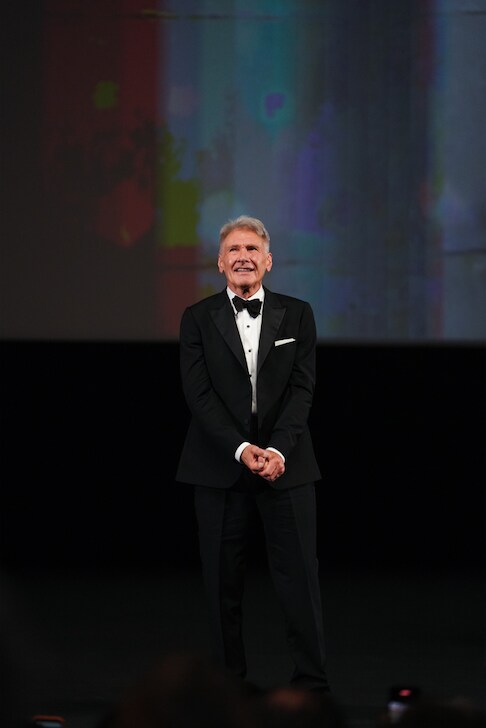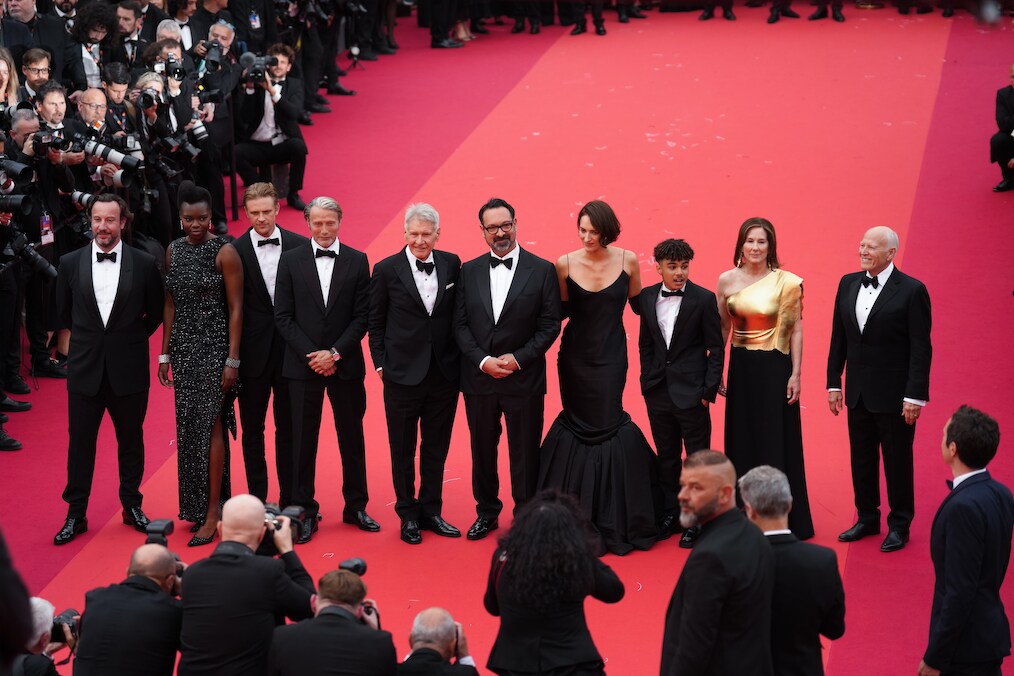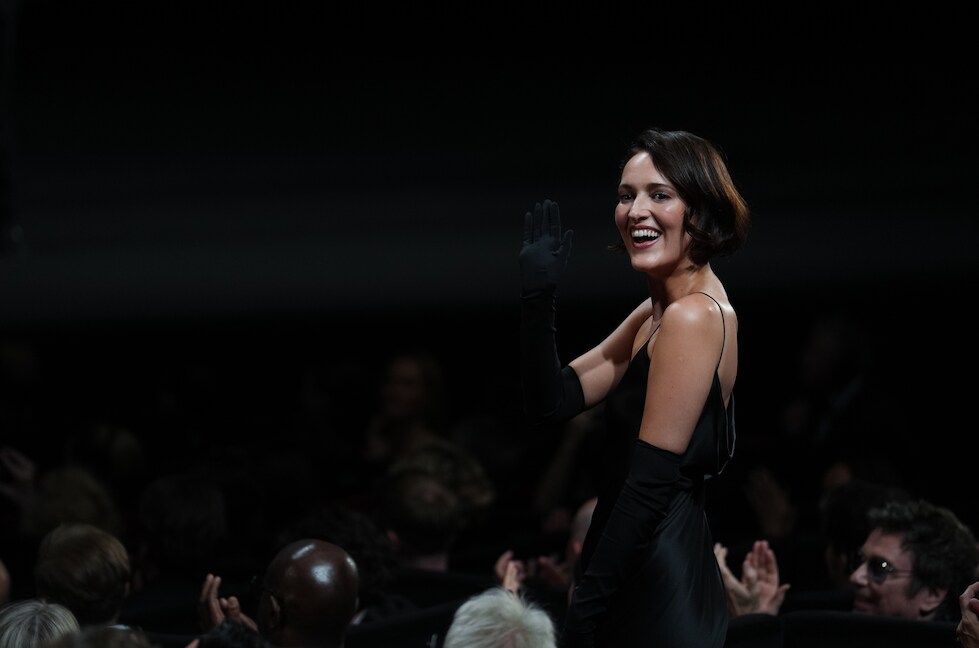 LINK TO PHOTOS: https://dam.gettyimages.com/thewaltdisneystudios/indianajonesandthedialofdestiny-cannesfestival
LINK TO FOOTAGE: https://www.epk.tv/view/#/campaign/indiana-jones-and-the-dial-of-destiny/cannes-film-festival/
LINK TO FEATURETTE: https://www.youtube.com/watch?v=Hc3c7nRHnPg
EMBED CODE: <iframe width="560" height="315" src=https://www.youtube.com/embed/Hc3c7nRHnPg title="YouTube video player" frameborder="0" allow="accelerometer; autoplay; clipboard-write; encrypted-media; gyroscope; picture-in-picture; web-share" allowfullscreen></iframe>
LONDON, U.K. (May 18, 2023) – Photos and footage from the 76th International Cannes Film Festival World Premiere of Lucasfilm's Indiana Jones and the Dial of Destiny are available now. In attendance at the Palais des Festivals were stars Harrison Ford, Phoebe Waller-Bridge, Mads Mikkelsen, Shaunette Renée Wilson, Boyd Holbrook, Ethann Isidore and director/writer James Mangold and producers Kathleen Kennedy, Frank Marshall and Simon Emanuel. Also available is the behind-the-scenes featurette "The Last Adventure." The film opens in UK cinemas June 28th.
Harrison Ford returns to the role of the legendary hero archaeologist for this highly anticipated final installment of the iconic franchise-- a big, globe-trotting, rip-roaring cinematic adventure. Starring along with Ford are Phoebe Waller-Bridge ("Fleabag"), Antonio Banderas ("Pain and Glory"), John Rhys-Davies (Raiders of the Lost Ark), Shaunette Renée Wilson ("Black Panther"), Thomas Kretschmann ("Das Boot"), Toby Jones ("Tinker Tailor Soldier Spy"), Boyd Holbrook ("Logan"), Olivier Richters ("Black Widow"), Ethann Isidore ("Mortel") and Mads Mikkelsen ("Another Round"). Directed by James Mangold ("Ford v Ferrari," "Logan") and written by Jez Butterworth & John-Henry Butterworth and David Koepp and James Mangold, based on characters created by George Lucas and Philip Kaufman, the film is produced by Kathleen Kennedy, Frank Marshall and Simon Emanuel, with Steven Spielberg and George Lucas serving as executive producers. John Williams, who has scored each Indy adventure since the original Raiders of the Lost Ark in 1981, has once again composed the score.
For images click here, and for AV assets, click here.
SOCIAL MEDIA:
#IndianaJones
IG: @DisneyStudiosUK
TW: @Disney_UK
PRESS CONTACTS:
FREUDS PUBLICITY
IndianaJones@freuds.com
DISNEY STUDIOS UK PUBLICITY
Charlotte Peters
Charlotte.Peters@disney.com
Gemma Brooks
Gemma.Brooks@disney.com