FILM OPENS IN CINEMAS FEBRUARY 17, 2023.Trailer Debuts for Marvel Studios' "Ant-Man and The Wasp: Quantumania" – 
Poster & Film Stills Now Available.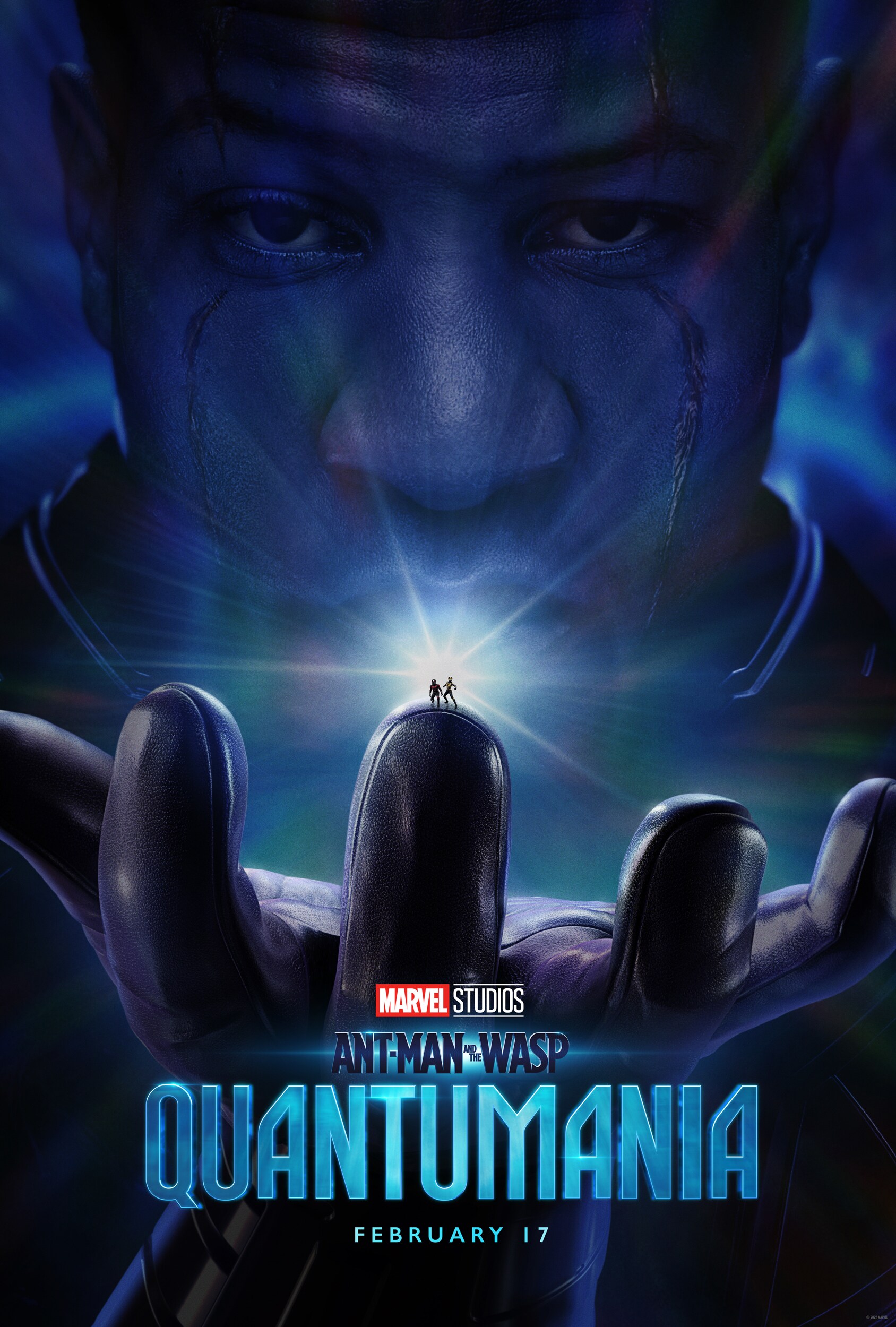 Download new trailer here: https://www.youtube.com/watch?v=UVuCoWDeyqk
Embed Code:
<iframe width="560" height="315" src="https://www.youtube.com/embed/UVuCoWDeyqk" title="YouTube video player" frameborder="0" allow="accelerometer; autoplay; clipboard-write; encrypted-media; gyroscope; picture-in-picture" allowfullscreen></iframe>
Download poster and images here: https://wdsprod.box.com/s/syyhi6k6do2vc63bhdecyupjpqz9ynpu
Check out the new trailer for Marvel Studios' "Ant-Man and The Wasp: Quantumania"—an epic, sci-fi adventure film hitting the big screen on Feb. 17, 2023. A poster and images from the film are also available.
In the film, which officially kicks off phase 5 of the Marvel Cinematic Universe, Super-Hero partners Scott Lang (Paul Rudd) and Hope Van Dyne (Evangeline Lilly) return to continue their adventures as Ant-Man and the Wasp. Together, with Hope's parents Hank Pym (Michael Douglas) and Janet Van Dyne (Michelle Pfeiffer), the family finds themselves exploring the Quantum Realm, interacting with strange new creatures and embarking on an adventure that will push them beyond the limits of what they thought was possible. Jonathan Majors joins the adventure as Kang. Director Peyton Reed returns to direct the film; Kevin Feige and Stephen Broussard produce.
SOCIAL MEDIA:
Facebook: @MarvelUK
Twitter: @MarvelUK
Instagram: @marvel_uk
Hashtag: #AntManAndTheWasp:Quantumania
For images click here, and for AV assets, click here
PRESS CONTACTS
Disney Studios Publicity UK
Charlotte Peters - Charlotte.Peters@Disney.com
Gemma Brooks - Gemma.Brooks@Disney.com