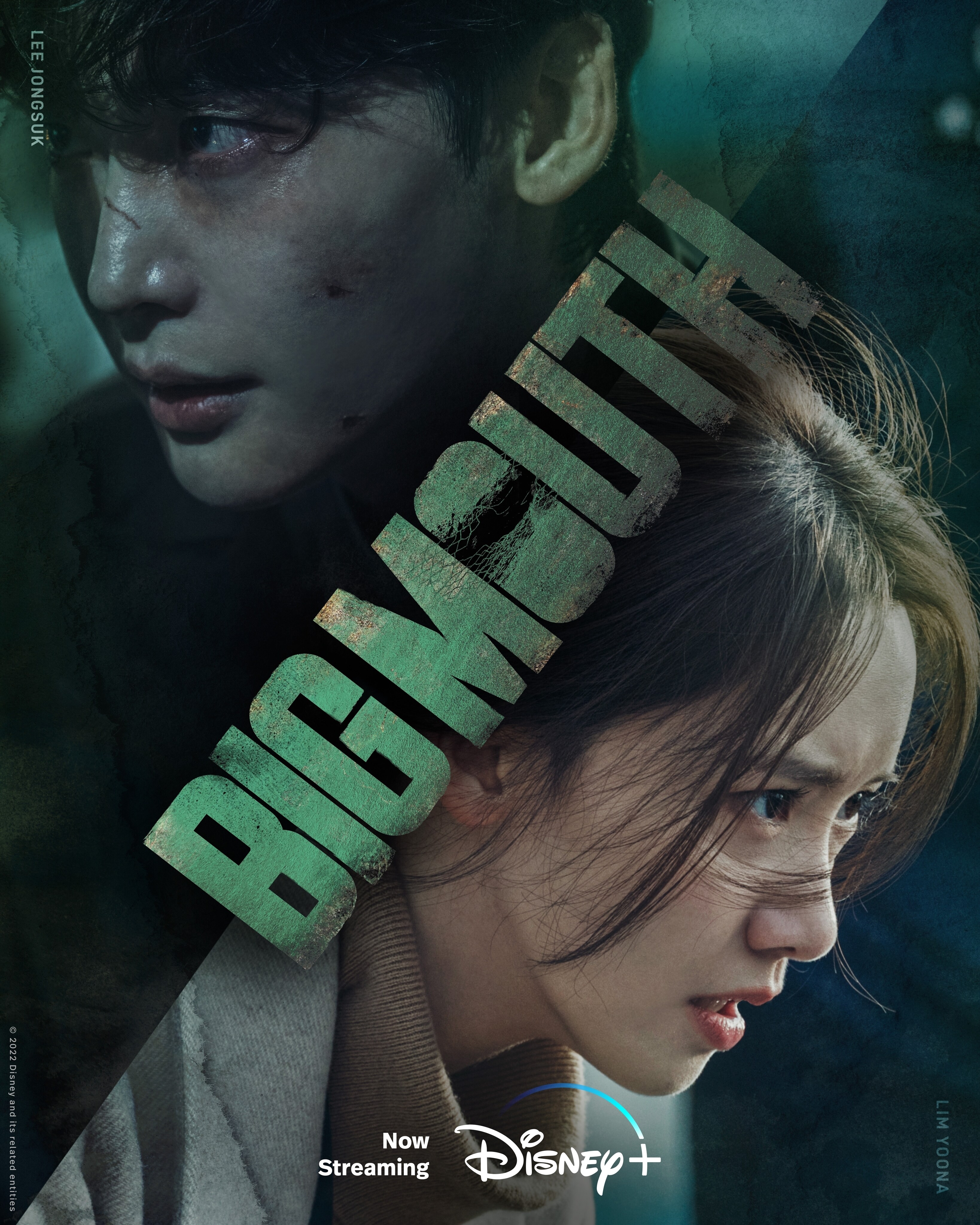 LONDON, U.K. (29 September 2022) – Disney+ announced today that all 16 episodes of new Korean Original thriller series, "Big Mouth," are now streaming on Disney+ in the U.K.

Park Changho is one of Korea's most incompetent and unfortunate lawyers. Plagued by a never-ending streak of bad luck and boasting a pitiful 10% success rate in court, his life goes from bad to worse when he is hired to take on a high-profile case and finds himself imprisoned with the murderers he's been investigating. Accused of being the notorious conman "Big Mouse" after a substantial cache of drugs, money, weapons and phones are discovered in his office, Changho will be forced to become that which he has been accused of if he is to have any hope of surviving life in prison and clearing his name, rather than being the "Big Mouth" he was known for.
Starring Lee Jongsuk ("While You Were Sleeping", "I Hear Your Voice") as lawyer Park Changho and Lim Yoona ("Hush", "The King In Love") as his tenacious wife and nurse. "Big Mouth" also stars Kim Joohun ("Soundtrack #1"), Ok Jayeon ("Mine"), Yang Kyungwon ("Crash Landing on You"), Kwak Dongyeon ("Vincenzo") and is written by Kim Ha Ram and directed by Oh Choonghwan ("Start-Up", "Hotel Del Luna", "While You Were Sleeping").
"Big Mouth" is the latest series set to join the extensive range of riveting Korean dramas available on Disney+. Fans of quality Korean storytelling can also enjoy the edge-of-your-seat mystery thriller "Grid," about a shadowy figure who once saved humanity but who has now been identified as an accomplice to murder; as well as the breakout sensation "Snowdrop," starring BLACKPINK's Jisoo, in a story about a university student who goes against her family and her country to help the man she loves.
Twitter: @DisneyPlusUK
Instagram: @DisneyPlusUK
Facebook: @DisneyPlusUK
Hashtag: #DisneyPlus
ABOUT DISNEY+
Disney+ is the dedicated streaming home for movies and shows from Disney, Pixar, Marvel, Star Wars, and National Geographic, along with The Simpsons and much more. In select international markets, it also includes the general entertainment content brand, Star. The flagship direct-to-consumer streaming service from The Walt Disney Company, Disney+ is part of the Disney Media & Entertainment Distribution segment. The service offers an ever-growing collection of exclusive originals, including feature-length films, documentaries, live-action and animated series, and short-form content. With unprecedented access to Disney's long history of incredible film and television entertainment, Disney+ is also the exclusive streaming home for the newest releases from The Walt Disney Studios. For more, visit disneyplus.com, or find the Disney+ app on most mobile and connected TV devices.
MEDIA CONTACTS

Disney+ Regional Media Relations
Joe Coupe