Streaming on Disney+ from 11th March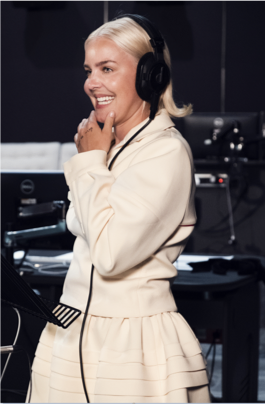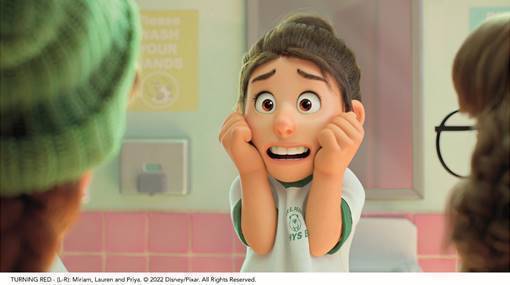 LONDON, UK. (1 February, 2022): British music artist Anne-Marie will have a UK cameo in the upcoming release of Disney and Pixar's "Turning Red", streaming on Disney+ from the 11th March. Anne-Marie will voice the character Lauren in the film, a schoolmate of lead character Mei.

View a short video of Anne-Marie recording the role HERE
Download images HERE
Director Domee Shi said "We are super excited to have Anne-Marie as a UK cameo in 'Turning Red.' Anne-Marie really brought this role to life during our filming with a combo of quirky exuberance and humour that was note-perfect for her character, a red-panda superfan".
Anne-Marie said "I'm a massive fan of Pixar so it was an honour to be invited to have a role in Turning Red. It's such a special film, I love the 00's setting, it's nostalgic and fun and I love the concept of Mei needing to figure out her journey about growing up in this weird world."
Anne-Marie joins previously announced Rosalie Chiang and Sandra Oh, who lend their voices to Mei and her mother Ming, as well as Orion Lee as the voice of Mei's dad, Jin, and Wai Ching Ho as the voice of Grandma. Mei's tightknit group of friends are voiced by Ava Morse as Miriam, Maitreyi Ramakrishnan as Priya, and Hyein Park as Abby. Tristan Allerick Chen voices classmate Tyler, and Addison Chandler lends his voice to Mei's secret crush Devon. Providing the harmonious voices of the members of 4*Town are Jordan Fisher, Grayson Villanueva, Josh Levi, Topher Ngo and Finneas O'Connell. Rounding out the voice cast are James Hong, Lori Tan Chinn, Lillian Lim, Mia Tagano, Sherry Cola, Sasha Roiz and Lily Sanfelippo.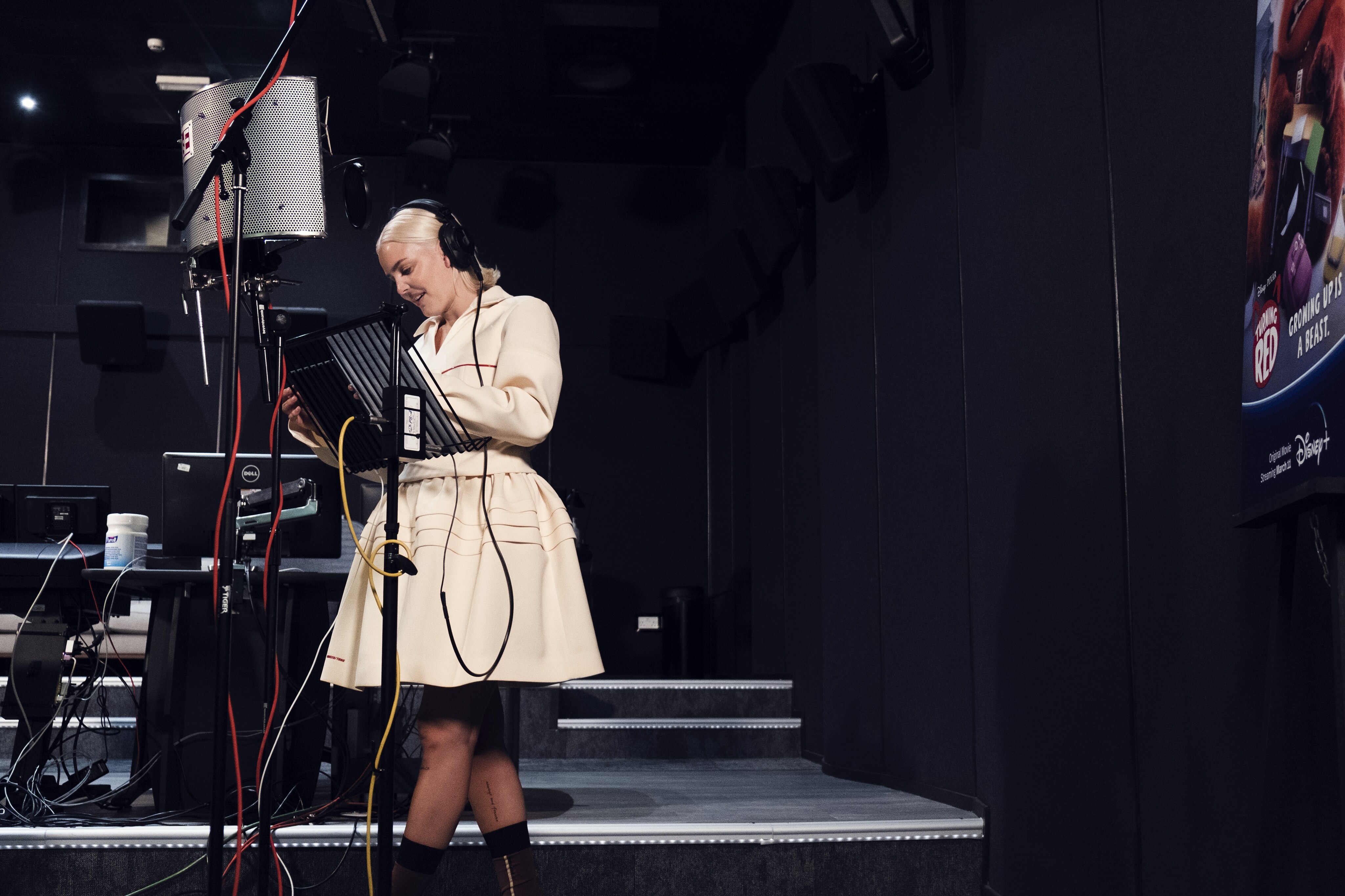 Filmmakers called on GRAMMY®-winning singer-songwriters Billie Eilish and FINNEAS to write the fictional band's [4*Town] songs—three in total, including the song "Nobody Like U" featured in the new trailer. "When we first started talking about Billie Eilish and FINNEAS—back before they'd won a billion GRAMMYS—we could see then how they had their finger on the pulse," said producer Lindsey Collins. "We were big fans. We met with them and pitched this crazy idea of a boy band, asking if they'd be interested in writing and producing the songs. They were!
Disney and Pixar's "Turning Red" introduces Mei Lee (voice of Rosalie Chiang), a confident, dorky 13-year-old torn between staying her mother's dutiful daughter and the chaos of adolescence. Her protective, if not slightly overbearing mother, Ming (voice of Sandra Oh), is never far from her daughter—an unfortunate reality for the teenager. And as if changes to her interests, relationships and body weren't enough, whenever she gets too excited (which is practically ALWAYS), she "poofs" into a giant red panda! Directed by Academy Award® winner Domee Shi (Pixar short "Bao") and produced by Lindsey Collins "Turning Red'' releases on Disney+ on the 11th March, 2022.
ABOUT DISNEY+
Disney+ is the dedicated streaming home for movies and shows from Disney, Pixar, Marvel, Star Wars, and National Geographic, along with The Simpsons and much more. In select international markets, it also includes the new general entertainment content brand, Star. The flagship direct-to-consumer streaming service from The Walt Disney Company, Disney+ is part of the Disney Media & Entertainment Distribution segment. The service offers commercial-free streaming alongside an ever-growing collection of exclusive originals, including feature-length films, documentaries, live-action and animated series, and short-form content. With unprecedented access to Disney's long history of incredible film and television entertainment, Disney+ is also the exclusive streaming home for the newest releases from The Walt Disney Studios. Disney+ is available as a standalone streaming service or as part of The Disney Bundle that gives subscribers access to Disney+, Hulu, and ESPN+. For more, visit disneyplus.com, or find the Disney+ app on most mobile and connected TV devices.
SOCIAL MEDIA
Facebook: @DisneyPlusUK
Twitter: @DisneyPlusUK
Instagram: @DisneyPlusUK
#PixarTurningRed
PRESS CONTACTS:
Walt Disney Studios Publicity
Lauren Sizer
Rebecca Mader
Disney+ UK Media Relations
Paula Riera