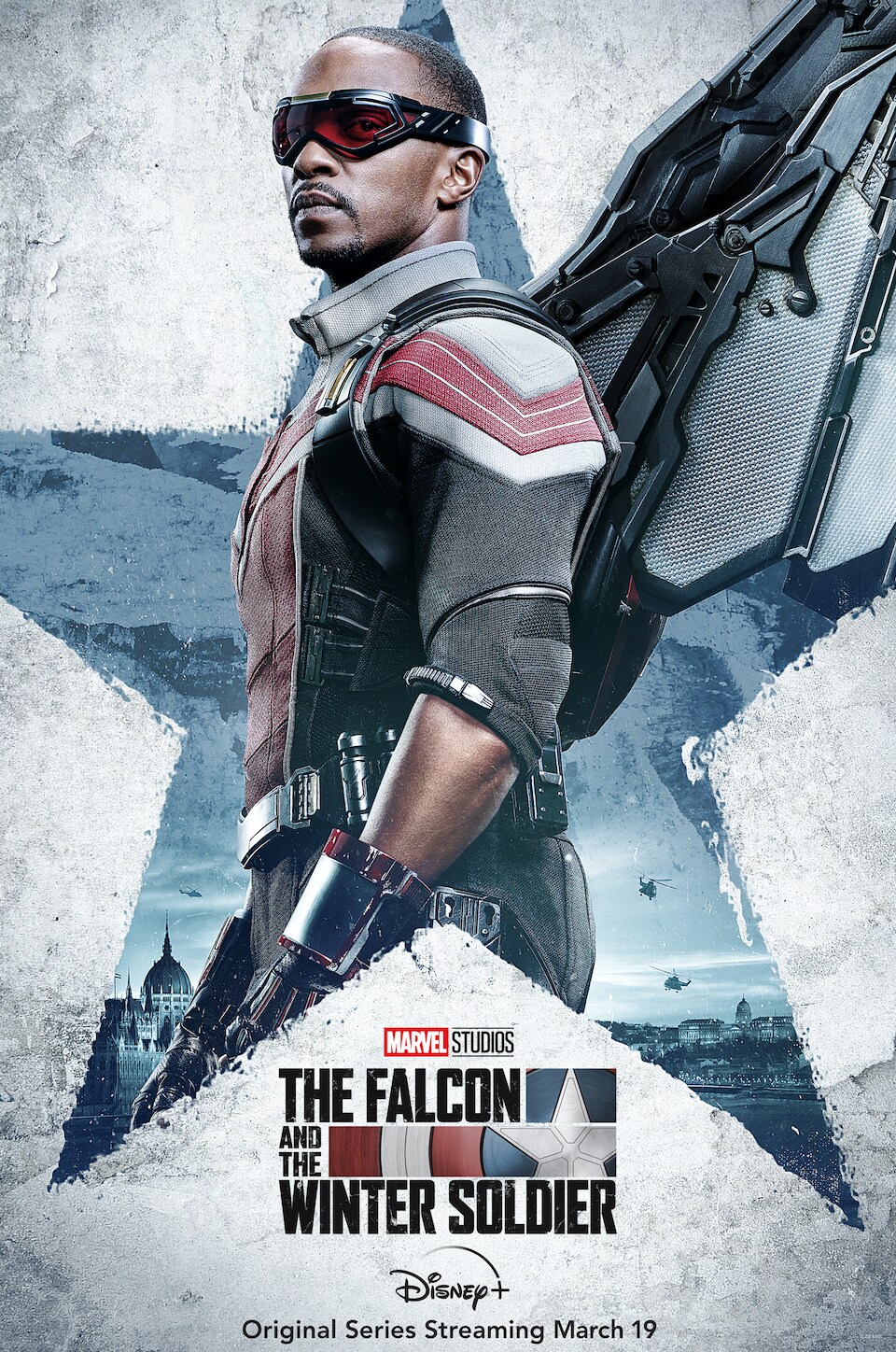 Key Art: https://wdsprod.box.com/s/xa0htwi3ppcr37z8ncf6faxqk22a28m9

Check out the new character posters for Marvel Studios' "The Falcon and The Winter Soldier," featuring Anthony Mackie as Sam Wilson aka The Falcon, Sebastian Stan as Bucky Barnes aka The Winter Soldier, Daniel Brühl as Zemo, and Emily VanCamp as Sharon Carter. The all-new, six-episode series streams exclusively on Disney+ beginning 19th March 2021.
How did Sam become Falcon? When was Bucky's mind healed? What drove Sharon underground?
To revisit the journeys of favorite characters featured in "The Falcon and The Winter Soldier" before the series launches, TUNE IN to Marvel Studios' "Legends"—exclusively on Disney+. "Falcon" and "Winter Soldier" episodes debuted Friday 5th March, and "Zemo" and "Sharon Carter" episodes debut Friday 12th March. Check out the "Legends" trailer, available now, and share with your readers:
Trailer Link: https://www.youtube.com/watch?v=yJO9xScVOB0
Embed code:<iframe width="560" height="315" src="https://www.youtube.com/embed/yJO9xScVOB0" frameborder="0" allow="accelerometer; autoplay; clipboard-write; encrypted-media; gyroscope; picture-in-picture" allowfullscreen></iframe>
In Marvel Studios' "The Falcon and The Winter Soldier," Sam Wilson/Falcon and Bucky Barnes/Winter Soldier, who came together in the final moments of "Avengers: Endgame," team up on a global adventure that tests their abilities—and their patience. The series is directed by Kari Skogland; Malcolm Spellman is head writer.
About Disney+
Disney+ is the dedicated streaming home for movies and shows from Disney, Pixar, Marvel, Star Wars, and National Geographic, as well as the new general entertainment content brand in select International markets, Star. As part of Disney's Media and Entertainment Distribution segment, Disney+ is available on most internet-connected devices and offers commercial-free programming with a variety of original feature-length films, documentaries, live-action and animated series, and short-form content. Alongside unprecedented access to Disney's incredible library of film and television entertainment, the service is also the exclusive streaming home for the latest releases from The Walt Disney Studios.
Twitter: @falconandwinter, @disneyplusuk
Instagram: @falconandwintersoldier, @disneyplusuk
Facebook: @falconandwintersoldier, @disneyplusuk
PRESS CONTACTS
Disney+ Media Relations
Max Damjanovic
Walt Disney Studios Publicity
Charlotte Peters
Gemma Brooks