New Season Starts Streaming 30th October on Disney+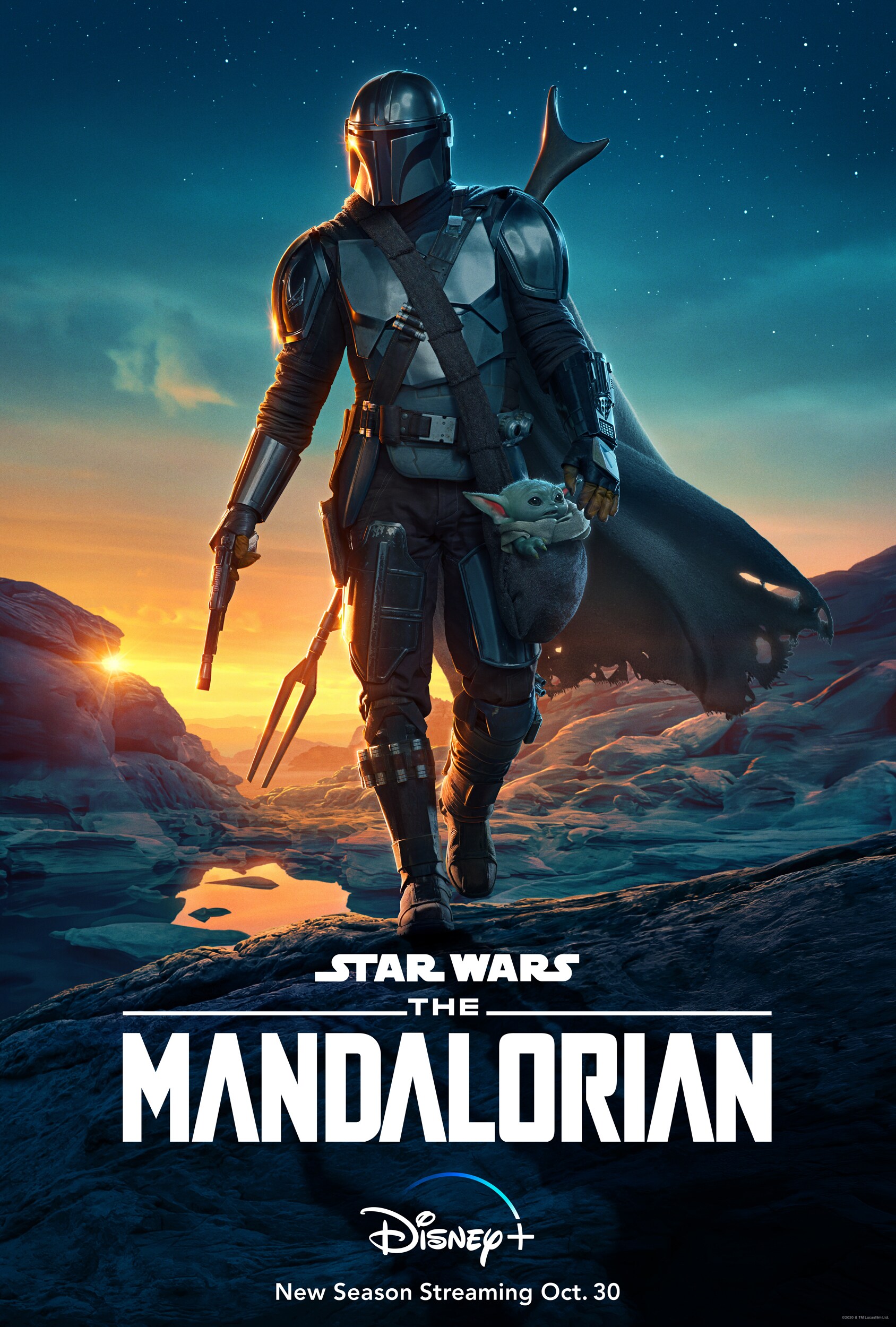 Today, Disney+ shared the new trailer, key art and new images from the highly anticipated second season of Lucasfilm's critically acclaimed series, "The Mandalorian." The Mandalorian and the Child continue their journey, facing enemies and rallying allies as they make their way through a dangerous galaxy in the tumultuous era after the collapse of the Galactic Empire. "The Mandalorian" stars Pedro Pascal, Gina Carano, Carl Weathers and Giancarlo Esposito. Directors for the new season include Jon Favreau, Dave Filoni, Bryce Dallas Howard, Rick Famuyiwa, Carl Weathers, Peyton Reed and Robert Rodriguez. Showrunner Jon Favreau serves as executive producer along with Dave Filoni, Kathleen Kennedy and Colin Wilson, with Karen Gilchrist serving as co-executive producer.
The new season premieres Friday, 30th October, streaming only on Disney+.
YOUTUBE VIDEO LINK: https://www.youtube.com/watch?v=kD1vM1RrE3Y
VIDEO EMBED CODE: <iframe width="560" height="315" src="https://www.youtube.com/embed/kD1vM1RrE3Y" frameborder="0" allow="accelerometer; autoplay; clipboard-write; encrypted-media; gyroscope; picture-in-picture" allowfullscreen></iframe>
DOWNLOAD THE KEY ART: https://www.dropbox.com/sh/c09ue4zyedjr4vn/AAAgyshu93wnVU-gGK7kF6QKa?dl=0

DOWNLOAD NEW IMAGES: https://dtcimedia.disney.com/disney-plus/the-mandalorian/season-two-images
Twitter: @StarWarsUK, @DisneyPlusUK
Instagram: @DisneyPlusUK
Facebook: @DisneyPlusUK
Hashtag: #TheMandalorian #DisneyPlusUK
About Disney+
Disney+ is the dedicated streaming home for movies and shows from Disney, Pixar, Marvel, Star Wars, National Geographic, and more. As part of Disney's Direct-to-Consumer and International (DTCI) segment, Disney+ is available on most internet-connected devices and offers commercial-free programming with a variety of original feature-length films, documentaries, live-action and animated series and short-form content. Alongside unprecedented access to Disney's incredible library of film and television entertainment, the service is also the exclusive streaming home for the latest releases from The Walt Disney Studios. Visit DisneyPlus.com to subscribe and/or learn more about the service.
Media Contacts
Disney+ Media Relations
Paula Riera
Paula.Riera@disney.com
Walt Disney Studios Media Relations
Hannah Proudlock
Hannah.Proudlock@disney.com