From Disney Branded Television and Sony Pictures Television, First Five Episodes Will Debut as Part of Disney+'s "Hallowstream" Celebrations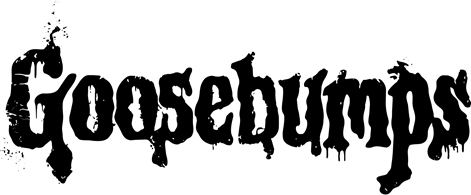 Click HERE to watch the premiere date teaser
Click HERE to download NEW images
London, U.K. (Sept. 7, 2023) – "Goosebumps," the chilling new series inspired by R.L. Stine's worldwide bestselling Scholastic book series, is set to debut on Disney+ on Friday, 13 October, it was announced today. From Disney Branded Television and Sony Pictures Television, the 10-part series will launch with a five-episode drop as part of Disney+'s "Hallowstream" celebrations with subsequent new episodes streaming weekly. A premiere date teaser and new images were also released as part of today's announcement.
"R.L. Stine's 'Goosebumps' franchise is a pop culture phenomenon that holds a special place in the hearts of people of all ages," said Ayo Davis, president, Disney Branded Television. "We are delighted to bring this spooky new series to audiences everywhere in a big way on Disney+ and Hulu, which we hope will not only captivate new audiences with its elevated thrills and chills, but also lifelong fans nostalgic for the stories that are a staple of their generation."
Plunging viewers into a world of mystery and suspense, the new "Goosebumps" series follows a group of five high schoolers as they embark on a shadowy and twisted journey to investigate the tragic passing three decades earlier of a teen named Harold Biddle — while also unearthing dark secrets from their parents' past.
Published by Scholastic, "Goosebumps" is one of the bestselling book series of all time, with more than 400 million books in print in 32 languages. The new television series draws on elements from five of the most popular middle grade books including "Say Cheese and Die!," "The Haunted Mask," "The Cuckoo Clock of Doom," "Go Eat Worms!" and "Night of the Living Dummy."
"Goosebumps" stars Justin Long ("Barbarian") and Rachael Harris ("Lucifer"), alongside newcomers Zack Morris ("EastEnders"), Isa Briones ("Star Trek: Picard"), Miles McKenna ("Guilty Party"), Ana Yi Puig ("Gossip Girl") and Will Price ("The Equalizer").
Nicholas Stoller ("The Muppets") and Rob Letterman ("Pokémon Detective Pikachu") developed the series and serve as executive producers, alongside Hilary Winston ("Community"), Neal H. Moritz ("Fast & Furious" franchise"), Scholastic Entertainment's Iole Lucchese ("Clifford the Big Red Dog"), Pavun Shetty ("The Boys"), Conor Welch ("Platonic"), Scholastic Entertainment's Caitlin Friedman ("Stillwater"), Erin O'Malley ("New Girl") and Kevin Murphy ("Desperate Housewives"). James Eagan ("DC's Legends of Tomorrow") and Nick Adams ("BoJack Horseman") serve as co-executive producers.
Through September 20, new and returning customers can subscribe to Disney+ for £1.99/month for three months by visiting www.disneyplus.com, with no hidden costs and the ability to cancel anytime. This is an £18 saving compared to the regular monthly £7.99 price for three months.
Disney+ offers something for everyone to watch, adding new TV series, blockbuster movies and exclusive Originals throughout the year under its six brands: Disney, Pixar, Marvel, Star Wars, National Geographic, and Star. With a library of entertainment spanning everything from documentaries to critically acclaimed drama, and comedy to classic animation. Customers can enjoy anything from, from the latest Star Wars series "Ahsoka", all seasons of "Grey's Anatomy" to acclaimed hits like FX's "The Bear," "Only Murders in the Building," and "The Mandalorian."
SOCIAL MEDIA
Instagram: @DisneyPlusUK, @goosebumpsseries
Facebook: @DisneyPlusUK
TikTok: @DisneyPlus, @goosebumpsseries
Threads: @goosebumpsseries
Hashtag: #DisneyPlus, #GoosebumpsSeries
ABOUT DISNEY+
Disney+ is the dedicated streaming home for movies and shows from Disney, Pixar, Marvel, Star Wars, and National Geographic, along with The Simpsons and much more. In select international markets, it also includes the general entertainment content brand, Star. The flagship direct-to-consumer streaming service from Disney, Disney+ offers an ever-growing collection of exclusive originals, including feature-length films, documentaries, live-action and animated series, and short-form content. With unprecedented access to Disney's long history of incredible film and television entertainment, Disney+ is also the exclusive streaming home for the newest releases from The Walt Disney Studios. Disney+ is available as a standalone streaming service, as part of the Disney Bundle in the U.S. that gives subscribers access to Disney+, Hulu, and ESPN+, or as part of Combo+ in Latin America with Star+, the standalone general entertainment and sports streaming service in the region. For more, visit disneyplus.com, or find the Disney+ app on most mobile and connected TV devices.
ABOUT DISNEY BRANDED TELEVISION
Disney Branded Television encompasses the creative storytellers and production and content marketing teams responsible for Disney-branded television series, movies and other programming spanning live-action, animated and unscripted formats. The group fuels the Disney+ streaming platform and Disney Channel, Disney XD and Disney Junior linear networks with content geared toward kids, tweens, teens and families, with stories that are imaginative, aspirational and reflective of their world and experiences.
ABOUT SONY PICTURES TELEVISION
Sony Pictures Television (SPT) is one of the television industry's leading content providers, producing, distributing and carrying programming worldwide in every genre and for every platform. In addition to managing one of the industry's largest libraries of award-winning feature films, television shows and formats, SPT is home to a thriving global content business, operating a robust portfolio of wholly-owned and joint-venture production companies across the U.S., Europe, Latin America, and Asia Pacific, as well as linear and digital channels around the world. SPT is a Sony Pictures Entertainment Company, a subsidiary of Tokyo-based Sony Group Corporation.
ABOUT SCHOLASTIC ENTERTAINMENT
Scholastic Entertainment brings high-quality content across multiple platforms to audiences of all ages. Among its award-winning productions are the animated series CLIFFORD THE BIG RED DOG for Amazon Prime and PBS Kids, a live-action CLIFFORD THE BIG RED DOG feature for Paramount, and Peabody and Daytime Emmy® Award-winning STILLWATER, an animated series for Apple TV+. Scholastic Entertainment continues to build celebrated brands worldwide by bringing both nostalgic Scholastic properties and exciting new voices to the screen. Some of its recent projects include EVA THE OWLET, an animated series for Apple TV+ based on the New York Times bestselling Scholastic book series Owl Diaries, and a new live-action GOOSEBUMPS series with Disney+. Scholastic Entertainment is the media division of Scholastic Corporation (NASDAQ: SCHL).
MEDIA CONTACTS
Holly Brooker