The Original series is based on the best-selling novels by British author C.J. Sansom. Written by Stephen Butchard and produced by The Forge and Runaway Fridge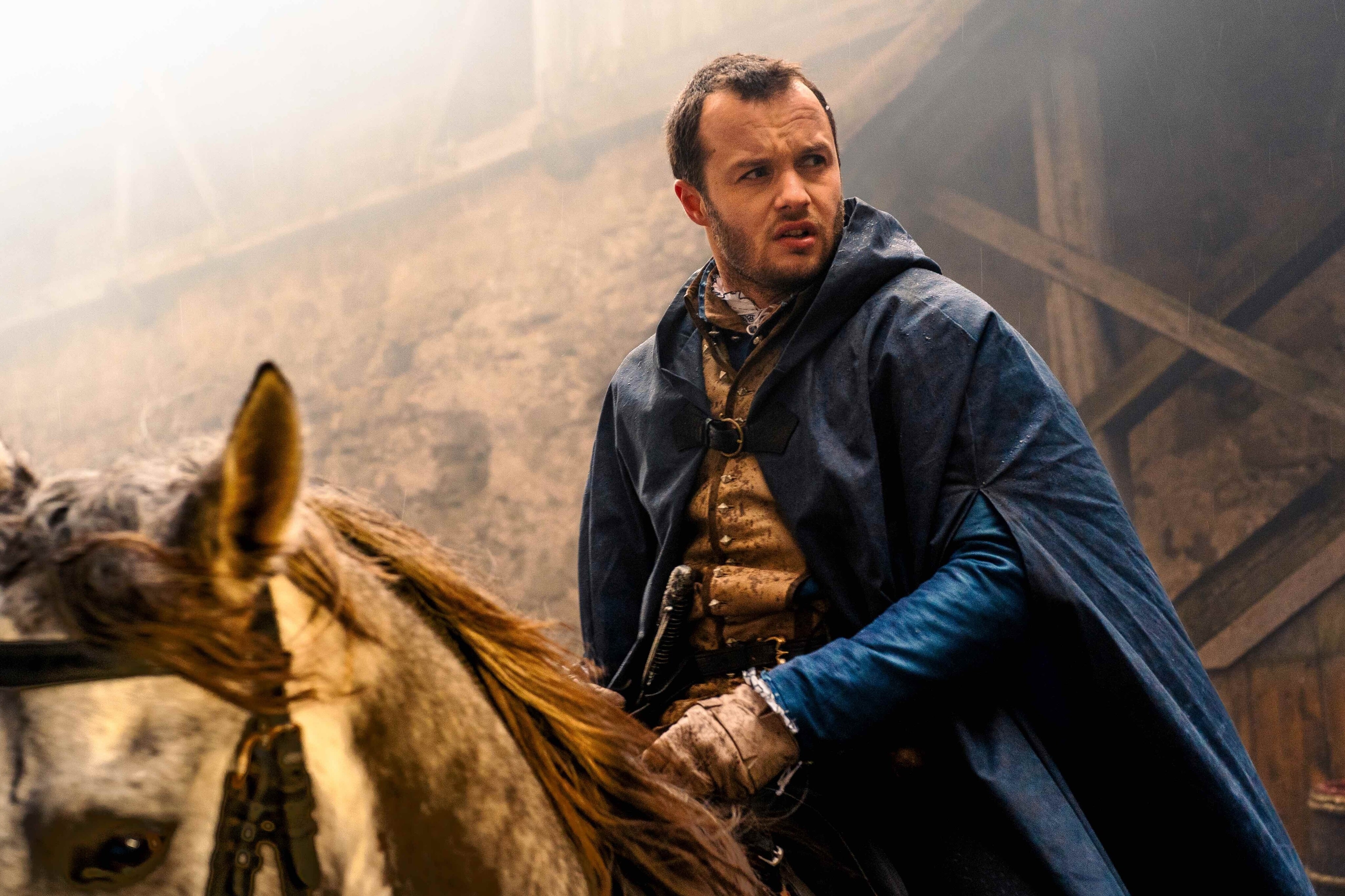 First Look Image and Headshots available [HERE]
LONDON, UK (31 March 2023) Disney+ has today announced a thrilling new series based on the internationally popular Tudor murder mystery novels by C.J. Sansom, Shardlake.
Arthur Hughes ("The Innocents'', "Then Barbara Met Alan") has been cast as Matthew Shardlake, a lawyer with an acute sense of justice and one of the few honest men in a world beset with scheming and plots. Shardlake works for Thomas Cromwell, played by Sean Bean ("Time", "Game of Thrones"), the dangerous and all-powerful right-hand man to Henry VIII. Despite Shardlake's unwavering loyalty to Cromwell and the Crown, his position in society is unfavoured due to his appearance, as a person living with scoliosis during the Tudor period, suffering the indignity of being abused as a "crookback" wherever he turns.
Anthony Boyle ("Masters of the Air", "Tetris") also joins the cast as Jack Barak alongside Babou Ceesay ("Wolfe", "Damilola") as Abbot Fabian, Paul Kaye ("The Stranger", "Game of Thrones") as Brother Jerome and Ruby Ashbourne Serkis ("The Greatest Beer Run Ever", "Becoming Elizabeth") as Alice.
Drenched in mystery, suspense and deception, this four-part drama, based on the first novel in Sansom's series, is an eerie whodunnit adventure, set in 16th century England during the dissolution of the monasteries. Shardlake's sheltered life as a lawyer is turned upside down when Cromwell instructs him to investigate the murder of one of his commissioners at a monastery in the remote town of Scarnsea. The commissioner was gathering evidence to close the monastery and it is now imperative for Cromwell's own political survival that Shardlake both solves the murder and closes the monastery. He leaves Shardlake in no doubt that failure is not an option. Cromwell insists that he is accompanied by cocky, good-looking Jack Barak (Boyle) and Shardlake is left unsure whether Barak is an assistant, or Cromwell's spy. At Scarnsea, the duo are met with hostility, suspicion and paranoia by the monks who fear for their future and will seemingly stop at nothing to preserve their order.
Rounding out the cast is Peter Firth as Norfolk, Matthew Steer as Goodhap, Brian Vernel as Brother Mortimus, Irfan Shamji as Brother Guy, David Pearse as Brother Edwig, Miles Barrow as Brother Gabriel, Mike Noble as Bugge and Kimberley Nixon as Joan.
Shardlake is written by Stephen Butchard ("Baghdad Central", "The Last Kingdom"). The series is executive produced by George Ormond and Mark Pybus for The Forge, Stevie Lee for Runaway Fridge, and Lee Mason for Disney+ EMEA. Justin Chadwick ("The Other Boleyn Girl") is on board to direct the series with John Griffin as producer.
Lee Mason, Director, Scripted Content, Disney+ comments "C.J. Sansom's novels have captivated millions of readers across the globe, and we're thrilled to be joining forces with The Forge and Runaway Fridge, introducing the exceptional Arthur Hughes as Matthew Shardlake to fans and new audiences alike. Stephen and Justin's vision for this chilling tale of murder, mystery and politics promises to thrill and delight, and joins a growing catalogue of unmissable original drama for adults on the service."
Stephen Butchard, Writer, adds "Writing Shardlake has been nothing short of a joy. C.J. Sansom's novels are incredibly rich in story, character and history; full of intrigue, excitement, cruelty and compassion – and at the centre of it all is Matthew Shardlake, a hero like no other. Although these stories are set in Tudor England, the themes absolutely engage and resonate with today's world. Hundreds of years may have past – but humankind and what makes us tick has changed little."
Production has started with filming taking place in Hungary, Austria and Romania.
Disney+ is available for £7.99 per month – with no hidden costs and the ability to cancel anytime. There's something for everyone to watch, adding new TV series, blockbuster movies and exclusive originals throughout the year from our six key brands: Disney, Pixar, Marvel, Star Wars, National Geographic, and Star. British and Irish comedy with a fresh spin on superpowers "Extraordinary" is the newest Disney+ UK Original series to launch on the platform, following rom-com action thriller "Wedding Season" and docu-series "Save Our Squad with David Beckham", available to stream now.
ENDS
Twitter: @DisneyPlusUK
Instagram: @DisneyPlusUK
Facebook: @DisneyPlusUK
NOTES TO EDITORS
Shardlake acknowledges the support from the Hungarian Film Incentive and FISAplus (Film Industry Support Austria) and was supported by the National Film Institute Hungary and FILM in AUSTRIA – The National Film Commission.
About Disney+
Disney+ is the dedicated streaming home for movies and shows from Disney, Pixar, Marvel, Star Wars, and National Geographic, along with The Simpsons and much more. In select international markets, it also includes the general entertainment content brand, Star. The flagship direct-to-consumer streaming service from The Walt Disney Company, Disney+ offers an ever-growing collection of exclusive originals, including feature-length films, documentaries, live-action and animated series, and short-form content. With unprecedented access to Disney's long history of incredible film and television entertainment, Disney+ is also the exclusive streaming home for the newest releases from The Walt Disney Studios. For more, visit disneyplus.com, or find the Disney+ app on most mobile and connected TV devices.
About The Forge
The Forge is a UK based independent drama production company with an unrivalled reputation for high quality, ambitious and influential TV drama, working in collaboration with the UK's leading and emerging creative talent. The company has produced a wide range of award-winning dramas including Jack Thorne's National Treasure starring Robbie Coltrane and Julie Walters, Help starring Jodie Comer and Stephen Graham, David Hare's Collateral and Roadkill, starring Carey Mulligan and Hugh Laurie respectively, and Anya Reiss's Becoming Elizabeth for Starz in the US. The Forge is currently in post-production with an eight-part series order for AppleTV+, inspired by Edith Wharton's The Buccaneers, created by Katherine Jakeways and starring Christina Hendricks, Kristine Froseth and Alisha Boe.
About Runaway Fridge
RUNAWAY FRIDGE PRODUCTIONS' previous credits include THE REASON I JUMP (2020 : D: Jerry Rothwell. Sundance Audience Award 2021, BIFA Best Documentary 2021, Grierson Best Single Documentary 2022), FRANK (2015 : D: Lenny Abrahamson T: Michael Fassbender, Domhnall Gleeson) and THE DOG THROWER (2016 : D: Jon Ronson T: Matthew Perry, Tim Key).
MEDIA CONTACTS
Disney+ Media Relations
Max Damjanovic
Max.Damjanovic@disney.com