Jörg Winger and Big Window Productions, in cooperation with Panthertainment and Tyron Ricketts, tell the extraordinary story of East Germany's first Black policeman in their first collaboration 
for Disney+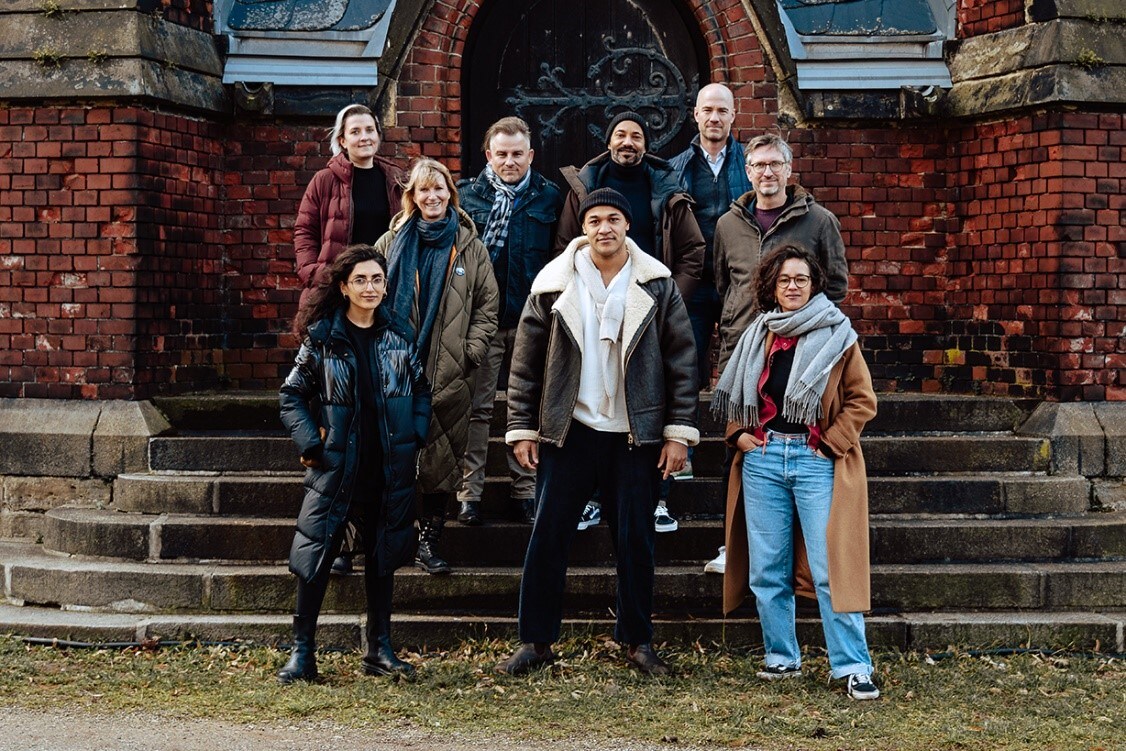 London, UK (28th March 2022) – "Sam – A Saxon", a new German original series for Disney+, began production in January. The series will be filmed until the end of May under the direction of lead director Soleen Yusef and director Sarah Blaßkiewitz.
"Sam – A Saxon" is based on the incredible true story of Samuel Meffire, East Germany's first Black policeman. The gripping series follows Sam on his relentless search for home and his fight for justice against an over-powerful system. The series will reveal his childhood as an outsider, shaped by the murder of his father, his meteoric rise as a symbolic figure and the media sensation of a new Germany; to Sam's deep fall from grace and his escape as state enemy number one. The highly emotional and thrilling series produced by Emmy Award winner Jörg Winger and Tyron Ricketts shows a gripping and new view of Germany that will leave you speechless and move you at the same time.
The producers of the seven-episode miniseries are International Emmy Award winner Jörg Winger ("Deutschland83/86/89"), who is also the showrunner for "Sam – A Saxon", Sebastian Werninger (both Big Window Productions) and Tyron Ricketts (Panthertainment). Leslie-Alina Schaefer is executive producer and Naomi Marne (Big Window Productions) producer. The creators are Tyron Ricketts, Jörg Winger and Christoph Silber ("I'm Off Then"). "Sam – A Saxon" combines an outstanding and diverse team both behind and in front of the camera: the lead directors are Soleen Yusef ("House Without Roof", "Deutschland89") and Sarah Blaßkiewitz ("Precious Ivie"), while Christoph Silber and Jörg Winger as head authors, together with the writers' room (Malina Nnendi Nwabuonwo, Toks Koerner, Tyron Ricketts, Soleen Yusef and Carolin Wuerfel), wrote the screenplays. "Sam – A Saxon" is based on Samuel Meffire's biography. Malick Bauer ("Frau Jordan stellt gleich", "Wir") plays the leading role; Alex – Sam's mentor, who shares the experience of being a Black German with him – is played by Tyron Ricketts. The series also stars Svenja Jung, Luise von Finckh, Nyamandi Adrian, Paula Essam, Ivy Quainoo, Thorsten Merten, Martin Brambach, Aristo Luis, Daniel Klareamong others, with Stephan Burchardt and Max Preiss behind the camera.
Producer and creator Jörg Winger (Big Window Productions) describes the unusual development of the project: "Since Tyron told me the true story of Sam Meffire fifteen years ago it has never let me go. It is one of those rare stories that never cease to fascinate – no matter from which perspective you look at it: as an emotional thriller, as the drama of a lost son, as a commentary on the wild years of East Germany in the early 1990s. Sam's story is highly emotional, captivating, unfathomable and hopeful. It is locally set but globally understandable. And it gives us an insight into a Black German's search for his identity. My team at Big Window Productions and I are very happy that we have been able to go on this exciting path with Disney+."
In bringing the story of "Sam - A Saxon" to life, a year-long dream is coming true for producer and creator Tyron Ricketts (Panthertainment), who also discovered it. As a storyteller, he is driven by the burning desire to give a voice to the mostly underrepresented authentic experiences of People of Colour in Germany: "When Sam told me his story, it was clear to me that this story needs to go around the world. Then as now it is about a radical change in society and the attempt to find a place for oneself in it. While we are used to seeing the world through a white lens, "Sam – A Saxon" tells the story about the first Black policeman in East Germany searching for his home from his own perspective – that of a Black German. It is an important and necessary milestone in the German film landscape."
Anne Tide, Director of Original Productions at The Walt Disney Company GSA, says: "When Jörg and Tyron presented us the story of Sam, we were deeply moved and at the same time electrified since we immediately sensed that this was exactly the right time to tell the story of Sam's life to a German and international audience. This special perspective of a life in Germany will appeal to a wide audience and fulfils our standards for local original series on Disney+, perfectly. Together with our partners at Big Window and Panthertainment, we are now really looking forward to the shooting with an extraordinary cast and crew in front of and behind the camera. We're very proud to be able to produce this exciting and moving series as our first fictional project and take a new look at Germany, a kind of look we've never seen before."